Resources for Youth Ministry Online
Trying to engage with young people whilst you're stuck at home and so are they can seem quite daunting and watching what everyone else is doing online can make you feel inadequate and lost for where to start. Don't forget to check out our previous blog post which gives guidance on the principles behind how to approach "virtual" engagement.
Maintaining relationships and connections with young people is vital over the coming weeks. The statistics are already showing that mental health is being affected, and cases of domestic abuse are rising. Being locked away for long periods is no good for any of us.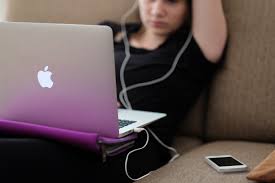 This week we showcase some of the things you can do to keep those key connections going, ideas which don't need a huge amount of expertise or technical ability! More importantly, we've checked, and all the local youth ministers and organisations we've listed here are 100% happy for you to borrow their ideas and resources. In fact rather than feeling like you've got do your own thing, why not sign-post young people to some of this great stuff. The beauty of Social Media is that you can join in with other activities – if some youthworker on the other side of the county is posting a challenge, get you and your young people to accept it and have a go yourselves. You never know, it might be the start of a beautiful friendship!
What to post
Its tempting to think you need to publish something crazy and engaging each day, but over the coming weeks inspiration and creativity is naturally going to start to lag. If you have the motivation, its worth thinking about a pattern – the guys at The Rock and PSALMS both have this nailed, with different types of content each day.
But its better to do one thing well each week than over commit and run out of steam!
If you are posting content, try to make it relevant to your group. If they're into food, why not post a weekly recipe or food challenge? Quizzes, how about signing up to Kahoot? All about sports? then a weekly active challenge will go down well.
You want to create things that the young people can respond to – get them to post/send in videos or photos of their own attempts, or how about doing a weekly Q&A session where you answer the questions they've submitted?
Where to post it?
Make sure you check with your own Social Media and Safeguarding policies, but generally you should be thinking Facebook and Instagram. Whilst a lot of young people use SnapChat we tend to avoid it because of the lack of permanence of posts. As a general rule of thumb, Facebook users tend to be older (over 20 and often in their 40s!) whilst Instagram tends to be more attractive to young people. Both platforms allow Feed posts and Stories – the latter only staying online for 24 hours. Its best to explore how the young people you're working with are using these platforms and try to fit in around them – ask them what they think!
All social media should be off limits for under 13's (should be, although you'll find lots of them using it), you should find your local policies prohibit engaging with under 13's via socials. For a younger group you might want to think about Youtube, or connecting via parents on Facebook.
Its more than just Socials!
Posting regular content is a really quick way to keep connected, but in order to engage its worth thinking about ways of actually being in the same spaces as young people.
We're all becoming experts on ZOOM or other video conferencing platforms, and using these to engage with young people is a way of trying to recreate the youth group vibe. Again, check with your local policies and processes, but a few tips for safe and fun use are:
Make sure you have parental consent to connect up
ALWAYS have 2 leaders present – don't allow anyone in from the waiting room until you're both there
Restrict the ability to share screen to the host only
Think about where you place yourself – what is going to be visible behind you!
Dress code is important – no pyjamas!
Joe Burgess at The Rock has produced a set of Risk Assessments and Consent Forms which he will gladly share, discuss or adapt, email him joe@therock.uk.com to find out more.
Its not too hard to re-imagine your normal groups programme to work online, but there are a few people already thinking about it for you. Trinity Cheltenham have produced "Dinner Discussions" – a set of videos and questions which are aimed at families to discuss over the meal table but work just as well as a youth group. The Rock will be producing some Easter Story video and discussions posting on their Instagram feed over the coming week. And our illuminateStroud daily Prayer Spaces Online reflections can be used as either a starter or an end of a discussion.
Some of us only have one or two young people in our churches, and these guys will be feeling especially isolated. If that's the case for you, then make things as personal as possible – just giving them a call every week to check in and say "Hi!" might be the one thing that keeps them going all week.
The National Picture
Many of the national youth ministry organisations are creating resources to use – like any youthwork resource, take time to assess that the material is suitable for your group(s) and always modify and re-create these resources to fit your style and situation.
Youth For Christ have lots of guides for how to produce content and advice on safeguarding etc. (although do check with your local safeguarding co-ordinator). They have also started to release video content each week for 7-11 and 11-18 year old's with discussions and activities
Youthscape have produced a suite of resources called "Together Apart." Each session includes a short programme around a theme, along with copious notes on everything that a youth leader might need to consider when running the session online. They are also collating the best in other people's resources so worth checking back on from time to time.
Prayer Spaces in Schools have created a series of activities which can be done in the home as a family. We're converting these into our daily Prayer Spaces videos like the one below:

There are a couple of online platforms which need a regular subscription – Energize from Urban Saints, and Youth & Children's Work (which is free if you have a magazine subscription)
Go Back to Basics
Its not just about online – many of our churches are producing packs to post out to their members – maybe you could include a mindfulness or prayer sheet for young people to go in it. With Easter coming up, how about using something like MoonPig to send every young person a physical card in the post?