ENGINE ROOM IS CURRENTLY RUNNING EVERY SUNDAY EVENING ON ZOOM  - SIGN UP TO COME TO SESSIONS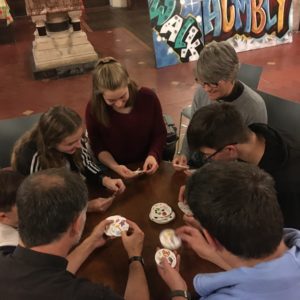 Engine Room brings together Christian young people so that they can make new friends, grow in their gifts and be inspired to be culture changers in their communities.
Designed for those young people that don't necessarily have regular access to a church youth group as well as those that do, Engine Room breaks down barriers, tackles big issues, and involves plenty of cake.
Each term the group design and deliver a LIVE event - an opportunity to invite friends for a fun evening with a distinctly Christian feel.