Why Lent is important for everyone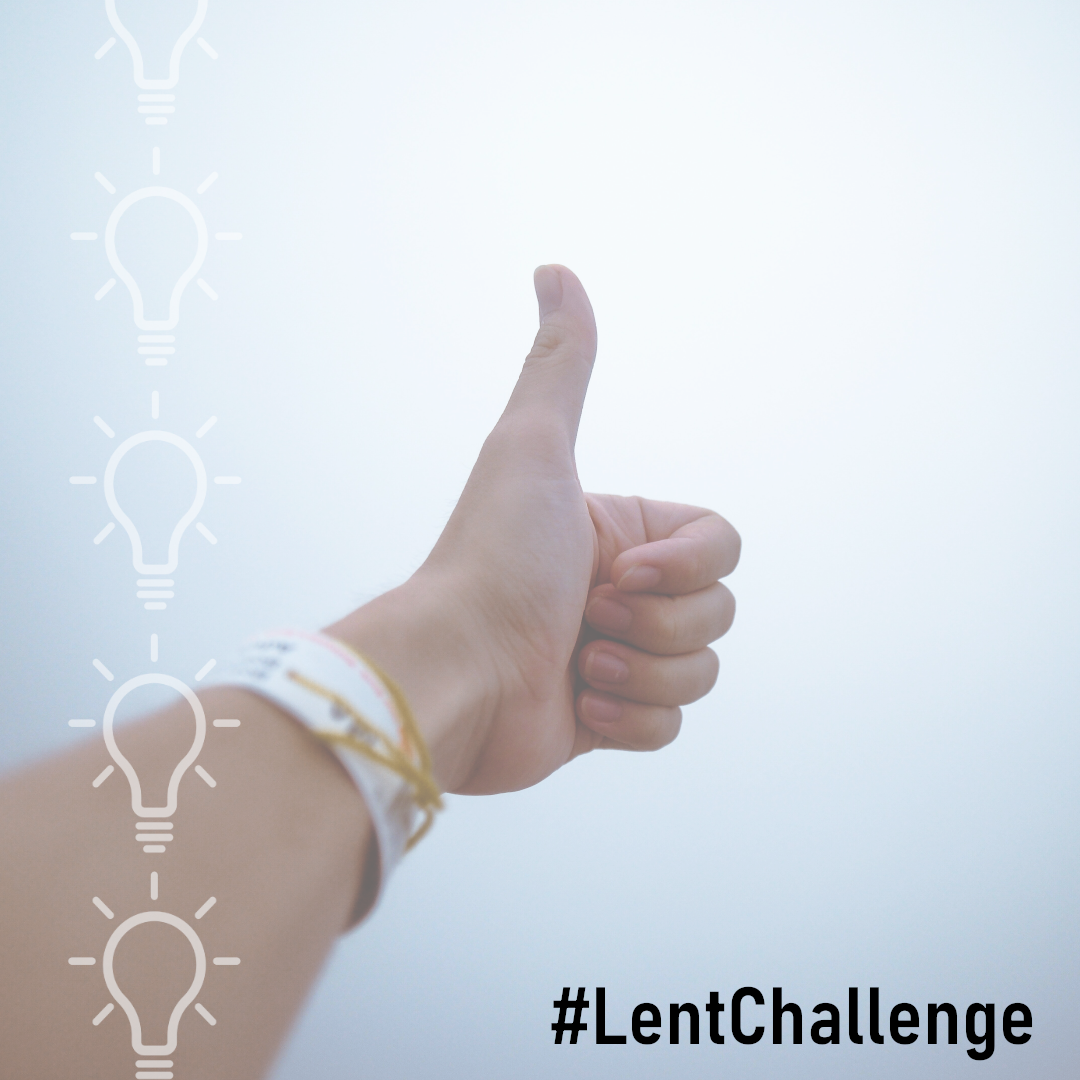 On Shrove Tuesday (aka Pancake Day) my social media feeds were full of pictures of pancakes – I'm not complaining, I posted a few myself. One of them even elicited a follow from @fabandfitonabudget!
When I was growing up we always had pancakes on Shrove Tuesday, loads of them with sugar and lemon juice. It was fun trying to flip them, and whilst to eat they weren't anything special, the sense of occasion was memorable. In fact, I remember the first time someone suggested eating pancakes at any other time of year, I was astounded. I didn't realise that was a possibility.
Of course, pancake day was followed by the challenge of Lent, and having to "give something up" – it was normally chocolate or sweets, and it rarely lasted the 40 days. The build up to Easter had begun. And yet, mine was not a Christian household. I'd not been anywhere near a church since the day I was Christened. My Nan watched Highway on Sunday afternoon but mainly because she liked Harry Seacombe. I suspect that most of the 'pancake picture posters' are in similar situations to mine. I'm pretty sure the owner of @fabandfitonabudget wasn't liking my post because of its Theological content. I doubt they've even heard of Harry Seacombe.
illuminateStroud is intentionally different and separate from the other youthwork at The Door. Being distinctly Christian is one of our main aims, and as a whole organisation we set out to be transparent about which of the things we do are "overtly Christian" and which bits are inspired by our faith without it being on the agenda. This is not unique – we have services that are specifically for different "groups" of young people – Support Groups for the vulnerable, Door To The Future for care leavers to give two other examples. illuminateStroud is for Christian young people and those wanting to explore their own spirituality within a Christian framework.
But occasionally worlds collide. The ebb and flow of the year in the UK is filled with celebrations and rituals which come from and still connect to the Christian Faith. The concept of Lent, surprisingly, is one of those times. The country, for a few days, digs back into its Christian roots – pancakes are flipped and commitments to "give something up" are made. At times like these, The Door consciously chooses to bring illuminateStroud into the centre of what we do. It gives us an opportunity to open up the legacy of the event and help young people experience some of the deeply spiritual advantages that religious ceremonies and rites bring.
This year we've launched the #LentChallenge Through it we are able to explain the reasons why Christians around the world have been observing Lent. More importantly, it's given us the opportunity to explore how personal sacrifice, reflection and re-tuning our lives over a period of 40(-ish) days can be a positive experience. In a world where there seems so little stability, creating positive habits (or rituals) are excellent tools for improving mental health, motivation and achievement.
For 2000 years Christians have used Lent as a time to do less, consume less, reflect (and pray) more, think of others before themselves, and contemplate their own place in the world. Christians fix their gaze on Jesus – anticipating His sacrifice and victory at Easter. These things help us understand that in all life there are things we can control and things we can't – recognising the difference, accepting it and using it for the benefit of ourselves and others during and after these 40 days.